Frequently Asked Questions (FAQ)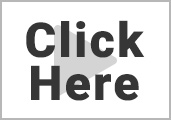 Running time: 3-1/2 Minutes

No, however, depending on your insurance a physician's prescription may be required in order to pay for physical therapy services. This is something ESPR will verify for you when contacting your insurance company for benefits.
This varies from patient to patient, but on average, can be anywhere from 2 to 3 times a week.
Wear loose fitting clothing/athletic wear and allow access to whatever body part is being treated, ie: wear shorts if you are a knee patient, a tank top/sports bra for a shoulder, etc). We have private treatment rooms you can change in and we also have showers if needed.
Either Brian or Julie Griffin, who are both licensed physical therapists in the state of Colorado. Every effort will be made to keep your treatments consistent with the same therapist.
On average they are 45 minutes.
Your referral/prescription if referred by your physician, any post-operative protocols, MRI/X-ray reports, driver's license, and insurance card.
This is based on your insurance benefits and coverage for physical therapy. ESPR will verify your benefits and notify you prior to your initial visit. If you would like to self-pay for treatment the initial evaluation is $75, follow-up appointments are $60, or you can purchase a 10 visit package for $500.